PIONEER is the Health Data Research Hub for Acute Care, established in November 2019. PIONEER was built upon the expertise of digital health data curation and data sharing analytics of University Hospitals Birmingham NHS Foundation Trust (UHB) and the University of Birmingham (UoB) along, with other partners.
Our primary aim is to improve the health and wellbeing of patients through increased understanding of acute illness – and we define acute care as being any unplanned health episode. Data from NHS England shows that the national urgent and emergency care services respond to more than 110 million urgent calls or visits every year, so PIONEER aims to improve the understanding by better appreciating the diagnostic timelines, healthcare pathways, and treatments that patients undergo – and this can include data from a range of settings including primary care or even the ambulance service.
We achieve this through responsible data sharing, with robust governance and ethics in place.
What is it like working for PIONEER as their Business Manager?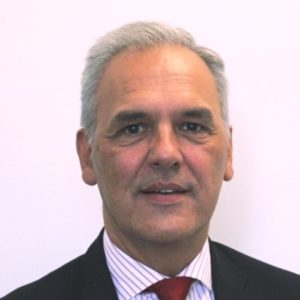 Having been aware of PIONEER and its work for a number of months I was pleased to formally join the team some two months ago as the Business Manager and my feet have not touched the ground since. My role is to ensure that the business operations of PIONEER run effectively, smoothly and efficiently, supporting the delivery of their service to all, from industry as well as academia.
The role involves working with and across many teams within both the hospital and university as well as working with our partners and customers to deliver a great service to all, internally and externally but also to ensure we have the correct Information Governance in place, the correct operating standards and that I deliver to the management team of PIONEER an effective office and business support function.
Lots of people say that in their job no two days are the same and that can be said of this role, however I would probably say that no two hours are the same in the same day. PIONEER has grown since its inception back in November 2019. We are serving many more partners and enquirers – by making routinely-collected health data available to doctors, researchers and academics under licence – than ever, which brings its own challenges and rewards.
The role is challenging, fun, stimulating and rewarding working with colleagues who value what they do, working to ensure they deliver the best for patients, while ensuring that at all times relevant protocols and standards are maintained.
It's great to be working in a fast paced, changing, inspiring environment where at all times our aim is to allow NHS partners from across the UK to join and be part of our data hub here in the Midlands where NHS, academic and commercial companies develop, test and deliver advances in clinical care using real-world anonymised data.
Having come from the commercial sector I can appreciate the role that industry plays. In the healthcare sector it is crucial that industry plays its part in the development of healthcare technologies that will lead to better outcomes for patients including new treatments or devices to detect and monitor diseases which could not be achieved by the NHS alone.
I feel proud to be working for PIONEER, one of the data hubs that reside in the University Hospitals Birmingham NHS Foundation Trust. I know that the work we do will allow industry and academia to work together to benefit better outcomes for patients and the NHS. I know that the role I have of being Business Manager for PIONEER is just one small part in this, but one I enjoy every day that I come to work.