PIONEER includes de-identified/pseudonymised data from patients who were seen by an acute care provider from 1st January 2000 and will include data from patients until the project closes (2025 at the earliest).  Each dataset will be bespoke, creating to match the specific project.
Some of our datasets are listed below, but each can be finessed or expanded to meet your direct requirements, and many other conditions, pathways or therapy areas are available.   If you don't see what you need, please contact a member of the PIONEER team.
Specialist datasets available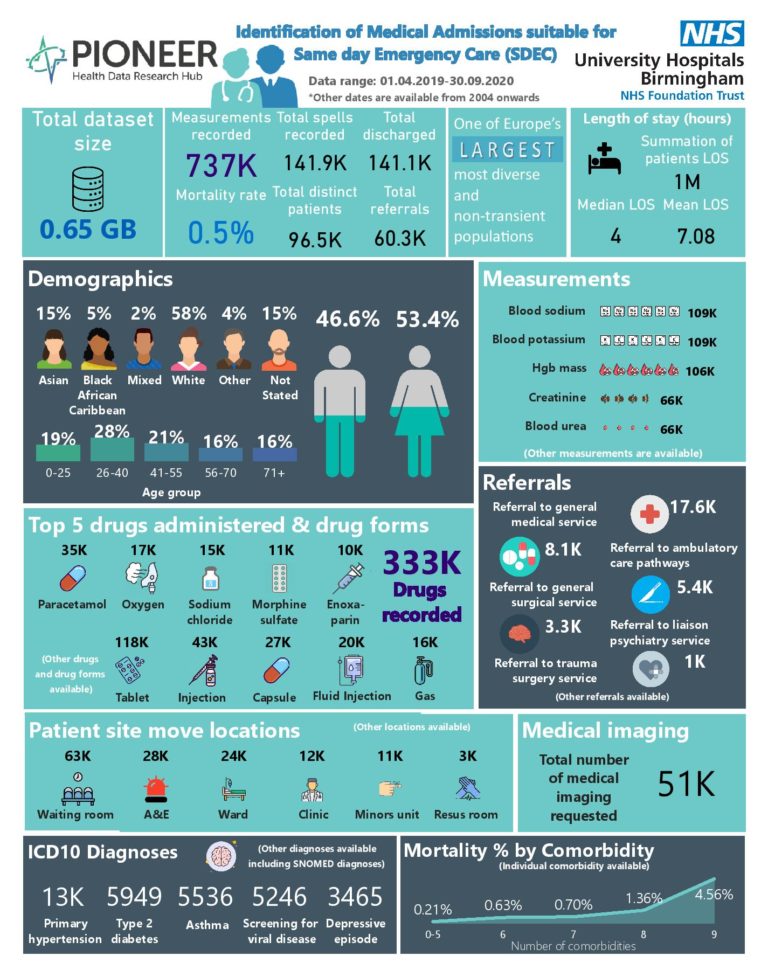 Same Day Emergency Care (SDEC) is beneficial for patients, as hospital admission and its associated risks can be avoided. This dataset includes all acute medical admissions to University Hospitals Birmingham NHS Trust (UHB) from January 2004 to September 2020 onwards.
Read More »