In the latest in a series of blogs showcasing the depth of experience of the PIONEER delivery team, we speak to our Senior Project and Business Analyst Manager Rima Doal about her role and what makes PIONEER truly 'pioneering'.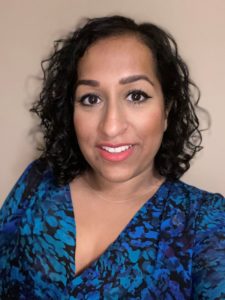 "I have a background in managing large digital innovation projects and programmes in the healthcare sector. In recent years, my focus has been on benefits realisation and management. In other words, my focus is making sure that projects achieve their goals, especially benefits for patients within the NHS.  This was the very aspect that attracted me most to this role working for the PIONEER Hub for Acute Care.
"I'm a Senior Project and Business Analyst manager, which means I am responsible for overseeing the day to day delivery of the technical work streams of PIONEER. This has involved building a scalable and secure data platform which allows researchers to access linked healthcare data in order to perform advanced analytics including Artificial Intelligence (AI) analysis of data. It's incredibly exciting to have been involved in building our cutting edge technology to host large scale healthcare data.  Bringing data of this quality and quantity together, in a state-of-the-art and secure  platform has the potential to find patterns in data, which, through building new treatments or care pathways, can help improve the care the NHS can provide to our population. We have already supported over 50 projects, and it is very fulfilling to see the real impact this data has already delivered for the NHS. The potential to realise so many benefits and inform clinical change is what attracted me most to this job, and continues to motivate me every day.
"No two days are the same in my role, and I love how varied the responsibilities are. My job is fast paced which keeps me on my toes and makes the time fly by. I am constantly learning about new technology, medicine and healthcare and broadening my horizons. An example of this is Trusted Research Environments, of which PIONEER have "pioneered" – the name of the Hub suits the work we do- , delivering one of the first of type secure research environments enabling a huge step forward for research and data access. There are a lot of analytical techniques such as machine learning and AI which were brand new to me and I feel privileged to be working alongside the incredible individuals who are leading in this both within the Trust, but also nationally and internationally. PIONEER is tapping into data and cutting edge techniques which have never previously been done which opens so many exciting opportunities for the future, which I find both rewarding and a privilege to be a part of."
Meet the team: