To showcase the depth of experience that exists within our delivery team, we're speaking to colleagues about how their previous roles have prepared them for PIONEER. Today, Data Engineer Alan Kwok talks analytics, infographics and synthetic image creation…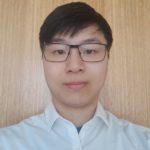 "Hello! My name is Alan, one of PIONEER's Data Engineers/Analysts. My role is to enhance and maintain PIONEER's data warehouse and pipelines; create dashboards and infographics; and extract, transform and load bespoke datasets for clinicians, researchers and academics.
"Graduating with a Mathematics degree, has given me a strong foundation in problem solving, programming and analytical skills allowing me to carry out my role effectively and efficiently. In addition, I previously worked as a data analyst in the research team; working on multiple research projects that sourced from many different systems. This included extracting the data, to analysing and writing research papers. Working as a data analyst has given me experience in data wrangling and widened my knowledge and understanding of health care data.
"What I love about my current work is the pride and care we take in our work to ensure high data quality and integrity while maintaining patient confidentiality. And I love the variety of work I do and the different opportunities given to me; to help me grow and reach my potential. PIONEER has enabled me to be innovative with cutting edge technologies and applications it has adapted; such as the PIONEER dashboard and infographics, and the generative adversarial network imaging models for synthetic image creation which we hope to use in the future.
"I am grateful that I work with so many talented people and it is a privilege to be part of such a high calibre team where everyone is so supportive of one another. It feels like we really do improve people's lives with our work."
Meet the team: